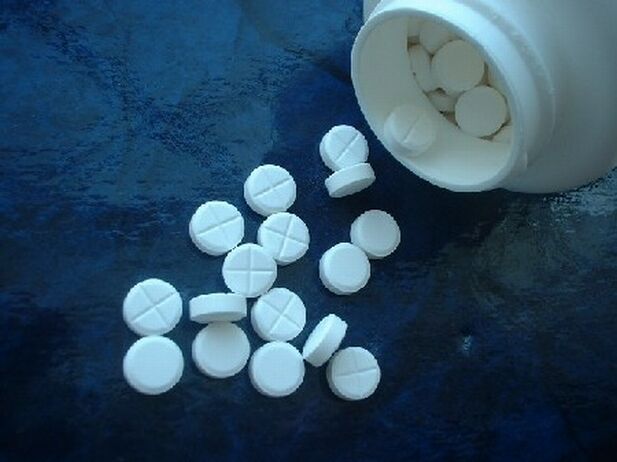 Arsan (turkey)
200 tabs x50mg Total 10000mg
Ephedrine
Usage and stacking
For weight loss purposes especially effective in combination with caffeine and aspirin (salicin acid). Average daily dosage is 50 mg (split on two). Throw in 150mg of aspirin too. This will not only boost the effectiveness but also keep your blood pressure down and ensure your blood capillaries in your brain don't go pop under the force.
!!! Taking ephedrine shouldn't become a regular just an every so often thing or you will become de-sensitised to them and might get sick dependance.
Description
Ephedrine is a sympathomimetic amine – that is, its principal mechanism of action relies on its direct and indirect actions on the adrenergic receptor system, which is part of the sympathetic nervous system or SNS. Central nervous system or CNS involvement is present, but the predominant clinical effects are caused by involvement with the sympathetic segment of the peripheral nervous system. Due to the fact that while ephedrine does cross the blood-brain barrier, it doesn't do this very efficiently (efficient crossers with similar modes of action would include amphetamine and methamphetamine).
Ephedrine increases post-synaptic noradrenergic receptor activity by (weakly) directly activating post-synaptic α-receptors and β-receptors, but the bulk of its effect comes from the pre-synaptic neuron being unable to distinguish between real adrenaline or noradrenaline from ephedrine. The ephedrine, mixed with noradrenaline, is transported through the noradrenaline reuptake complex and packaged (along with real noradrenaline) into vesicles that reside at the terminal button of a nerve cell.
As an alkaloid, having some small amount of ephedrine within a noradrenaline vesicle increases the overall pH of the vesicle. This has the effect of increasing likelihood that the affected vesicle will be released during any subsequent action potential the nerve cell experiences. The nerve cells in question generally fire at some regular baseline rate; the effect of adding ephedrine is to increase the number of vesicles released during each action potential and possibly to extend the time during which noradrenaline has an opportunity to have an effect on the post-synaptic neuron by virtue of the fact that the reuptake complex has to process both noradrenaline AND ephedrine, presumably a longer process.
Ephedrine's mechanism of action on neurotransmission in the brain is wide. Its action as an agonist at most major noradrenaline receptors and its ability to increase the release of both dopamine and to a lesser extent, serotonin by the same mechanism as explained above for norepinephrine, is presumed to have a major role in its mechanism of action.
Because of ephedrine's ability to potentiate dopamine neurotransmission it is thought to have addictive properties by some researchers. The ability to potentiate serotonin and noradrenergic activity is clinically relevant, but is not thought to contribute to the potential for abuse.
While ephedrine's role in the serotonin system is less understood there is preliminary documentation of clinically significant agonism at excitory serotonin receptors, perhaps as a downstream response to the large release of norepinephrine in the nucleus accumbens (commonly referred to as the "pleasure center" of the brain). In mice, stereotypical behaviour was both easily induced by administration of ephedrine and its primary alkaloids and reversed when serotonin antagonists were administered.
Adverse effects
The approved maximum daily dosage of ephedrine for use as a bronchodilator is 150mg, as specified on the packaging of the bronchodilator and expectorant combination, Bronkaid, made by Bayer pharmaceuticals.
Overdose can lead to death, although the approved dose is not likely to cause severe reactions when used as directed.
Ephedrine can also lead to damage of the brain receptors' over a period of high usage; this is because of its constant action on the neurochemicals. It also leads to high increase in blood pressure which over time can lead to damage in the blood vessels.
Contraindications
Ephedrine should not be used in conjunction with certain antidepressants, namely SNRIs (serotonin-norepinephrine re-uptake inhibitors), as this increases the risk of the above symptoms due to excessive serum levels of norepinephrine.
Bupropion is an example of an antidepressant with an amphetamine-like structure similar to ephedrine, and it is known as an NDRI (norepinephrine-dopamine re-uptake inhibitor). It has an action which bears more resemblance to amphetamine than to fluoxetine in that its primary mode of therapeutic action involves norepinephrine and to a lesser degree dopamine. But it also releases some serotonin from presynaptic clefts. It should not be used with ephedrine as it may increase the likelihood of the above side effects.
Ephedrine should be used with caution in patients with
inadequate fluid replacement
impaired adrenal function
hypoxia
hypercapnia
acidosis
hypertension
hyperthyroidism
prostatic hypertrophy
diabetes mellitus
cardiovascular disease
during delivery if maternal BP > 130/80 mmHg
and lactation
Contraindications for the use of ephedrine include: closed angle glaucoma, phaeochromocytoma, asymmetric septal hypertrophy (idiopathic hypertrophic subaortic stenosis), concomitant or recent (previous 14 days) monoamine oxidase inhibitor (MAOI) therapy, general anaesthesia with halogenated hydrocarbons (particularly cyclopropane or halothane), tachyarrhythmias or ventricular fibrillation, hypersensitivity to ephedrine or other stimulants. Ephedrine should NOT be used at any time during pregnancy unless specifically indicated by a qualified physician and ONLY when other options are unavailable.
It is common for many athletes to use stimulants while exercising. Such use of ephedrine has been associated with stimulant dependence, as well as deaths from heatstroke in athletes and circulatory problems such as aortic aneurysm in weightlifters, though these side effects are rare.
Ephedrine has been reported to cause both physical and psychological dependence after excessive long-term use. This is particularly true with oral forms of ephedrine, since parenteral administration is unlikely to occur over long periods.
A pity – not available now.
Advantages
Good fat-burner
Legal in USA and some other countries
You can buy Clenbuterol here
There are several reliable sources where you can buy anabolic steroids: